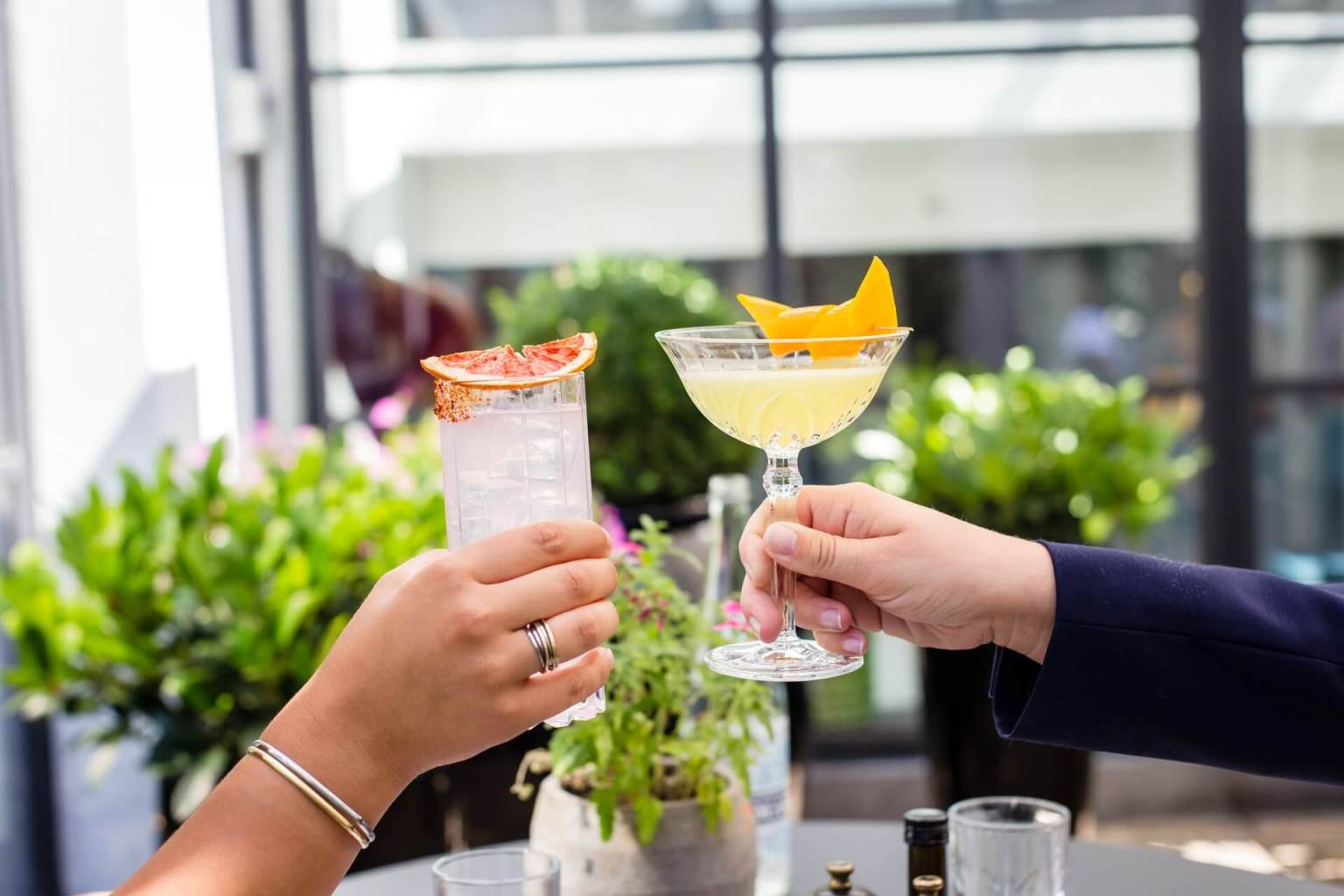 Delicious & easy mocktails to make for your pregnant friends this summer
Jullian Cardinale
Most pregnant women and their doctors know that a glass of wine here and there won't hurt, but what will they drink for the other two hours of the party? Unless they truly find sparkling water a fun and satisfying alternative, non-alcoholic drinks like mocktails is a great way to keep them refreshed.
Here are four delicious, pregnancy-safe, and easy mocktail recipes to help & support your pregnant loved ones in the fun at barbecues, picnics and parties this season.
Four of the best mocktail recipes for summer
Easy frozen apple margarita mocktail
A frozen favourite, margaritas are reliably one of the most popular cocktails on the menu. To make a frozen apple margarita mocktail, blend ice and apple juice together. Make it fresher by mixing in slices of peeled apple and lime juice. Pour into a glass and serve with a thin slice of lime or apple for garnish.
Cranberry sangria
Take your pregnant friend to Spain with this non-alcoholic sangria.
First, add grape juice, orange juice, chopped fruit (we recommend oranges, lemons and grapes) and sparkling water to a large jug. Put in the fridge to chill for at least an hour.
When you're ready to serve, pour onto ice and garnish with herbs or fruit.
Lemongrass, ginger and lime crush
This Asian-inspired mocktail pairs perfectly with Thai, Vietnamese or Japanese food, and packs a refreshing and zesty punch with every sip. 
To make it, cook 1 cup of caster sugar and 1.5 cups of water in a small saucepan on medium heat for 5 minutes, stirring constantly, until the sugar is dissolved. Then, cut 2 stalks of fresh lemongrass into 4 pieces, add to the saucepan and bring to the boil. Let it simmer for 10 minutes or until mixture thickens, then set aside to cool.
Finally, combine lime juice, ginger beer, your lemongrass sugar syrup (cooled) and coconut water in a jug, add ice and it's ready to serve with a sprig of mint for garnish.
Watermelon mojito
Mojitos are universally acknowledged as one of the most refreshing drinks out there, so your pregnant friend will love this easy-to-make mocktail on a hot summer day! 
To make it, blend three cups of chopped watermelon, the juice of 1 lime and a teaspoon of sugar until smooth. Muddle 3 mint leaves and a pinch of sugar at the bottom of each glass. Pour in your watermelon puree until half full, then add a splash of ginger ale and soda water. Stir, add ice and garnish with mint.
Is your pregnant loved one's baby shower coming up? Impress them with a hamper – choose from our range or create your own baby gift hamper from scratch.