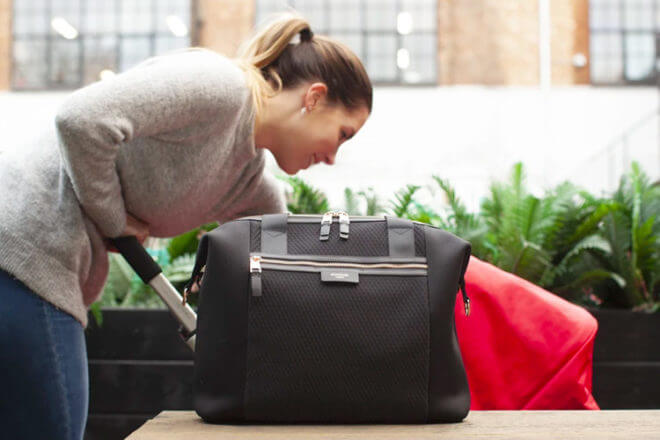 What to pack in your nappy bag
Jullian Cardinale
Wondering what to pack in your nappy bag to be prepared for whatever your baby – or life – throws at you? We've got you covered with this guide to the ultimate nappy bag.
When you're out and about with a baby, you need to be prepared for anything. Whether it's an extra nappy change, lunch on-the-go or breastfeeding on the bus, life with a baby in-tow can be a rollercoaster, and sometimes, all you can do is hope you both get home happy and with a clean shirt on. This is where your nappy bag comes in.
What you pack will depend on your child's age and individual needs, but there are a range of nappy bag staples that will be everyday essentials for years. (Our first tip: restock these as soon as you can when you get home!)
Here is our ultimate guide to what to pack in your nappy bag so you're prepared for anything.
What to pack in your nappy bag: for feeding
To be ready to feed whenever and wherever you need, we recommend that you pack:
Bottles
Bibs (find a range of great

 

bibs

 

here)
Baby formula
A breastfeeding cover
Snacks, and
Containers
What to pack in your nappy bag: for changing
Changes can be awkward – especially if you've stumbled into a situation where there's no parents' room with changing tables. We recommend you pack the following into your nappy bag for changing:
Baby wipes
A change mat
Nappy disposal bags
Nappy rash cream, and
Hand sanitiser
What to pack in your nappy bag: for cleaning
Babies are a lot of things, but clean isn't often one of them. To be ready to clean up whatever mess they'll make next, we recommend that you pack:
Tissues and wipes
An empty, waterproof bag for soiled clothes
A cloth nappy, and
A change of clothes (including a clean shirt for you)
What to pack in your nappy bag: for you
Your baby isn't the only one with a set of essentials needed for making the day run smoothly. We recommend you ensure you've packed the following before you leave the house:
Keys, wallet and phone
Sunglasses
Maternity pads and breast pads
Tissues
Water
Spare bra and top
Emergency cash, including coins
Lip balm and hand cream
Lastly, pack a blanket, a muslin wrap and a dummy to keep your baby busy, warm and comfortable. With a nappy bag packed full of with all your  essentials, extras and everything in between, you'll be ready for anything!