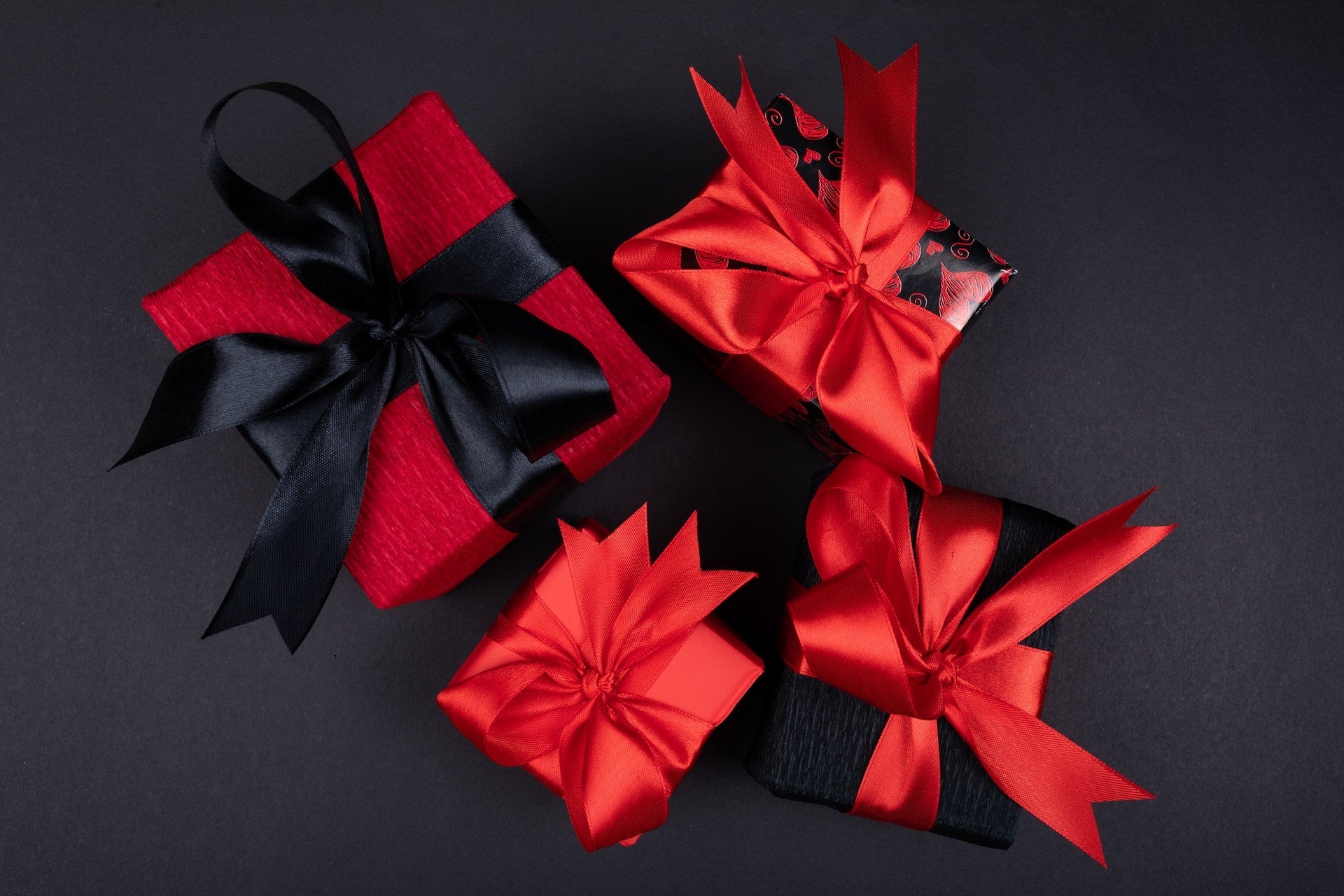 The Ultimate Gift for New Parents: A Baby Hamper
Cassie Joy
Welcoming a new life into the world is one of the most exciting and challenging experiences for new parents. And if you are looking for that perfect gift for new parents to express your love and support, look no further than a baby hamper!
Why a Baby Hamper is the Perfect Gift
#1 Thoughtful and Practical
Premium baby gift hampers provide a mix of essential items and heartfelt tokens. Isn't it beautiful to give a gift that not only warms the heart but also fulfills some immediate needs?
#2 Customizable
Whether parents are fans of eco-friendly products, or they adore all things luxury, there's a hamper style to match.
#3 Time-Saving
New parents are swamped with responsibilities. Pre-made New Parents Gifts save them from making countless shopping trips, freeing up valuable time for baby snuggles and much-needed rest.
What to Include in a Baby Hamper
#1 Keepsakes
Think memory books, handprint kits, or special essentials for baby. 
#2 Diapers and Wipes
A staple in the early years, these will be appreciated in abundance.
#3 Clothes and Blankets
Opt for soft, hypoallergenic materials that will be gentle on a newborn's delicate skin.
#4 Special Touches
These are the items that make your New Baby Hamper truly stand out.
#5 Personalized Items
Have you ever thought of including a cute bib, pram cips set, and teether. Personal touches like these make your gift memorable.
How to Present Your Baby Hamper
#1 Selecting the Right Basket or Box
While wicker baskets are timeout, consider other unique containers like magnetic gift boxes with silk ribbon.
#2 Incorporating a Theme
Themes like: Congratulate New Parents Gift can make your hamper even more delightful. Think "Bedtime Stories" with books and bodysuit or eco-friendly baby products.
Benefits of Gifting a Baby Hamper
Aside from being a thoughtful gesture, baby hampers help parents feel loved and supported. Plus, a well-assembled hamper can be a visual delight and a conversation starter at baby showers or gatherings.
Baby Hamper Recommendations
Here are some of the top baby hamper recommendations designed by the Baby Hamper Specialists of Perfect Little Bundles: 
#1 Ultimate Love Peter Rabbit Luxe Baby Hamper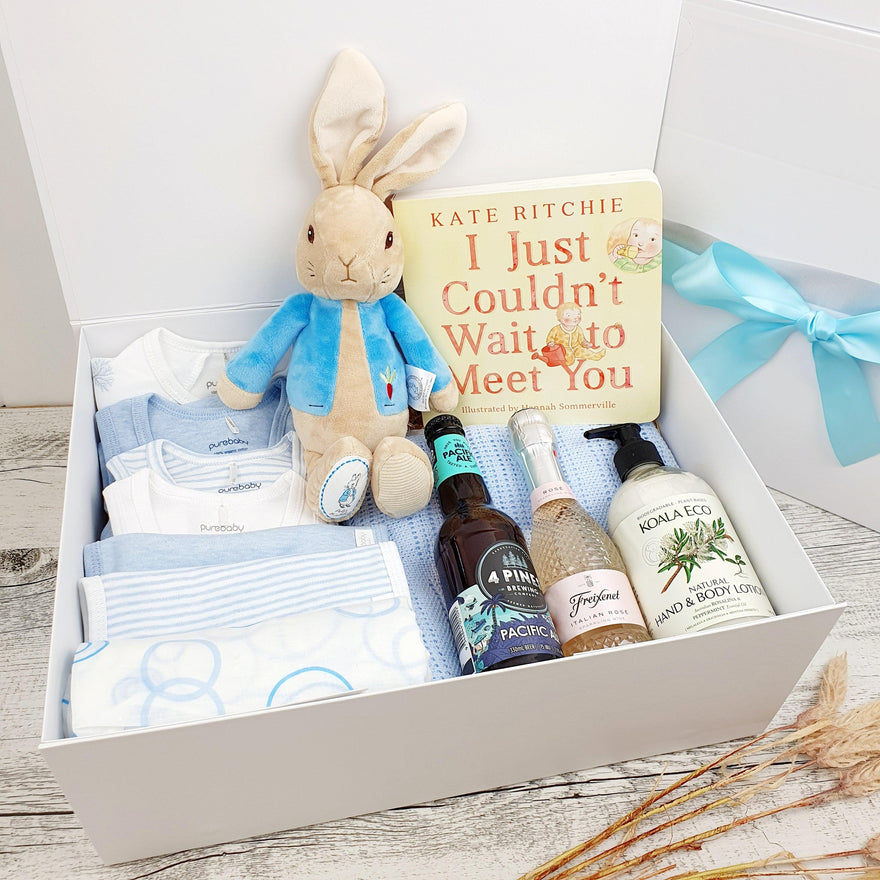 Introducing the Ultimate Love Luxe Hamper – the quintessential gift for new parents and their cherub. This exclusive package blends baby essentials with treats for adults. Inside, find a selection of PureBaby Organic Clothing, a soft Emotion, and Kids Muslin Wrap, a versatile Cotton Crochet Blanket, and a heartwarming bedtime board book. For the little one, there's a cuddly Peter Rabbit Plush Toy. And for the parents? An eco-friendly Koala Eco Hand and Body Lotion, a crisp Villa Jolanda Italian Prosecco, and a refreshing Pacific Ale from 4 Pines Brewing Co. Gift the perfect blend of care, luxury, and love. 
#2 Chloe The Koala Luxe Baby Hamper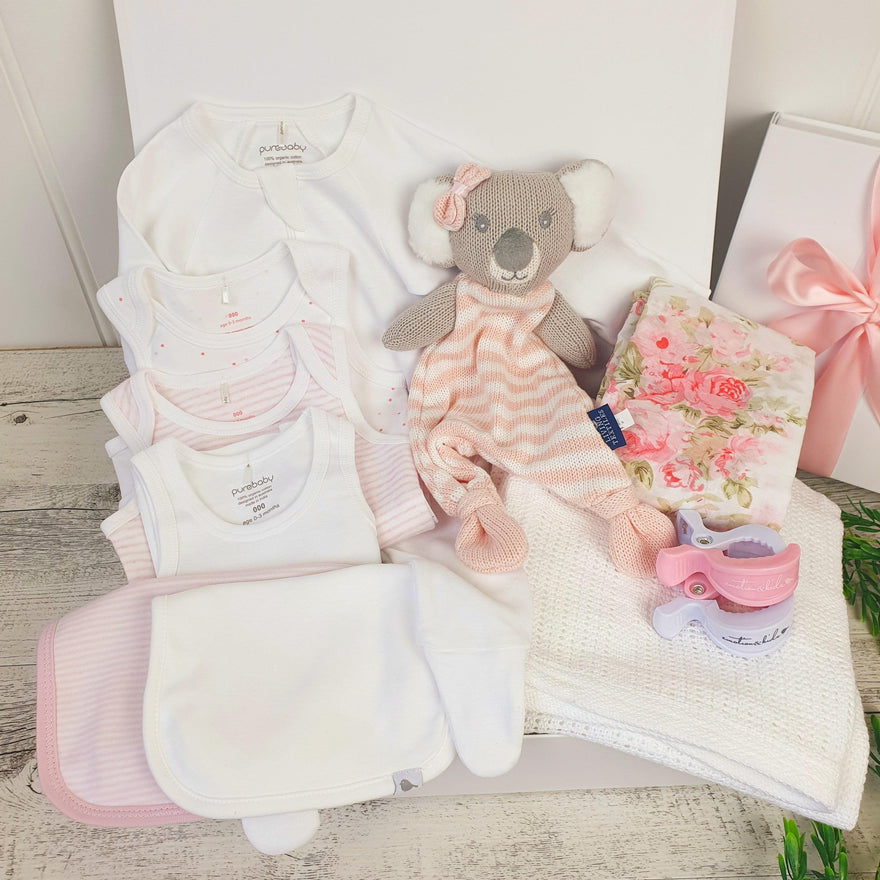 The Chloe The Koala Luxe Gift Hamper comes packed with exclusive inclusions to delight both baby and parent. Inside, you'll find an Australian-designed Purebaby Zip Growsuit made of 100% organic cotton. Accompanying this are two stylish and soft Purebaby Singlet Bodysuits and a snug-fitting Purebaby Organic Singlet in size 000. Keeping spills at bay are two Australian-designed Organic Cotton Bibs with a convenient velcro fastening. For those tender moments, the soft Living Textiles Security Koala Blanket is perfect for little hands, while the Emotion and Kids Muslin Wrap paired with Pram Clips offers both style and practicality. Lastly, the soft and breathable 100% Cotton Crochet Blanket ensures the baby is wrapped in pure comfort.
#3 Kevin The Koala Luxe Baby Hamper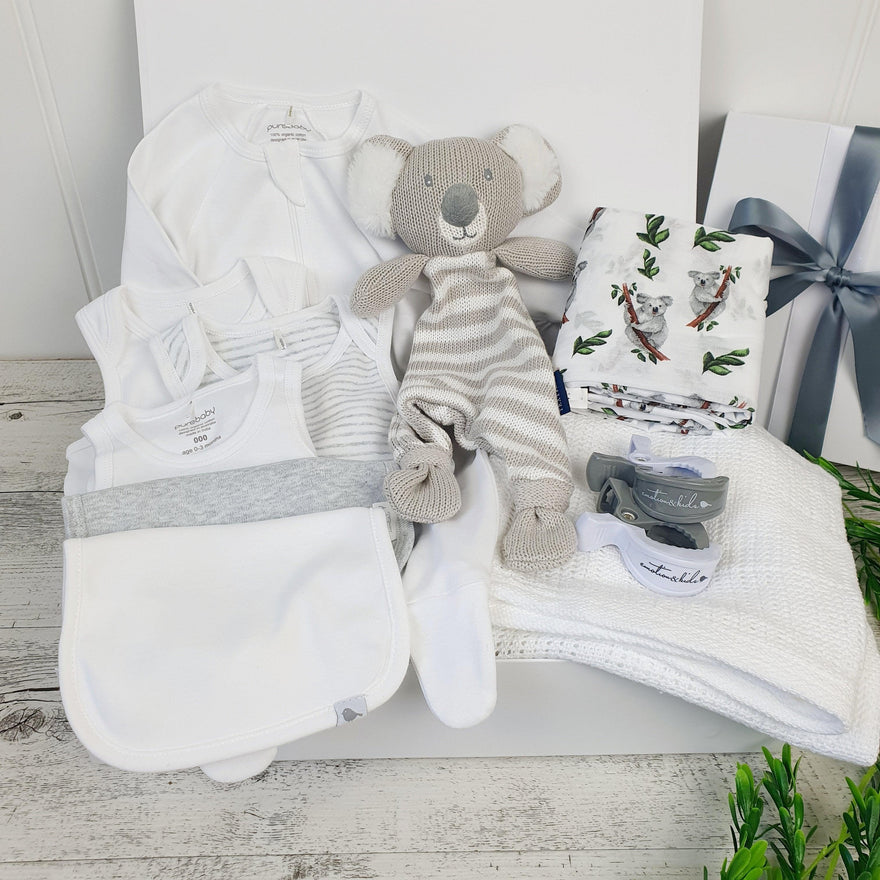 Introducing the Kevin The Koala Luxe Gift Hamper: a unique and heartwarming baby hamper exclusive to Perfect Little Bundles. Designed with both the new parent and baby in mind, this hamper is brimming with essentials that spell style, comfort, and practicality. Crafted from 100% organic cotton, the Australian-designed Purebaby Zip Growsuit is accompanied by two ultra-soft Purebaby Singlet Bodysuits and an Organic Singlet for warmth. Whether it's for a baby shower or a warm welcome to a new arrival, this hamper is the epitome of thoughtfulness, delivered Australia-wide by Perfect Little Bundles.
Wrapping Up
A baby hamper is more than just a collection of items—it's a manifestation of love, care, and the joy of new beginnings. When tailored with thought and presented with flair, it becomes the ultimate gift for new parents, wrapping them in warmth and reminding them they're not alone on this exhilarating journey.
Also, do check out the website of Perfect Little Bundles to view the entire range of gift hampers!