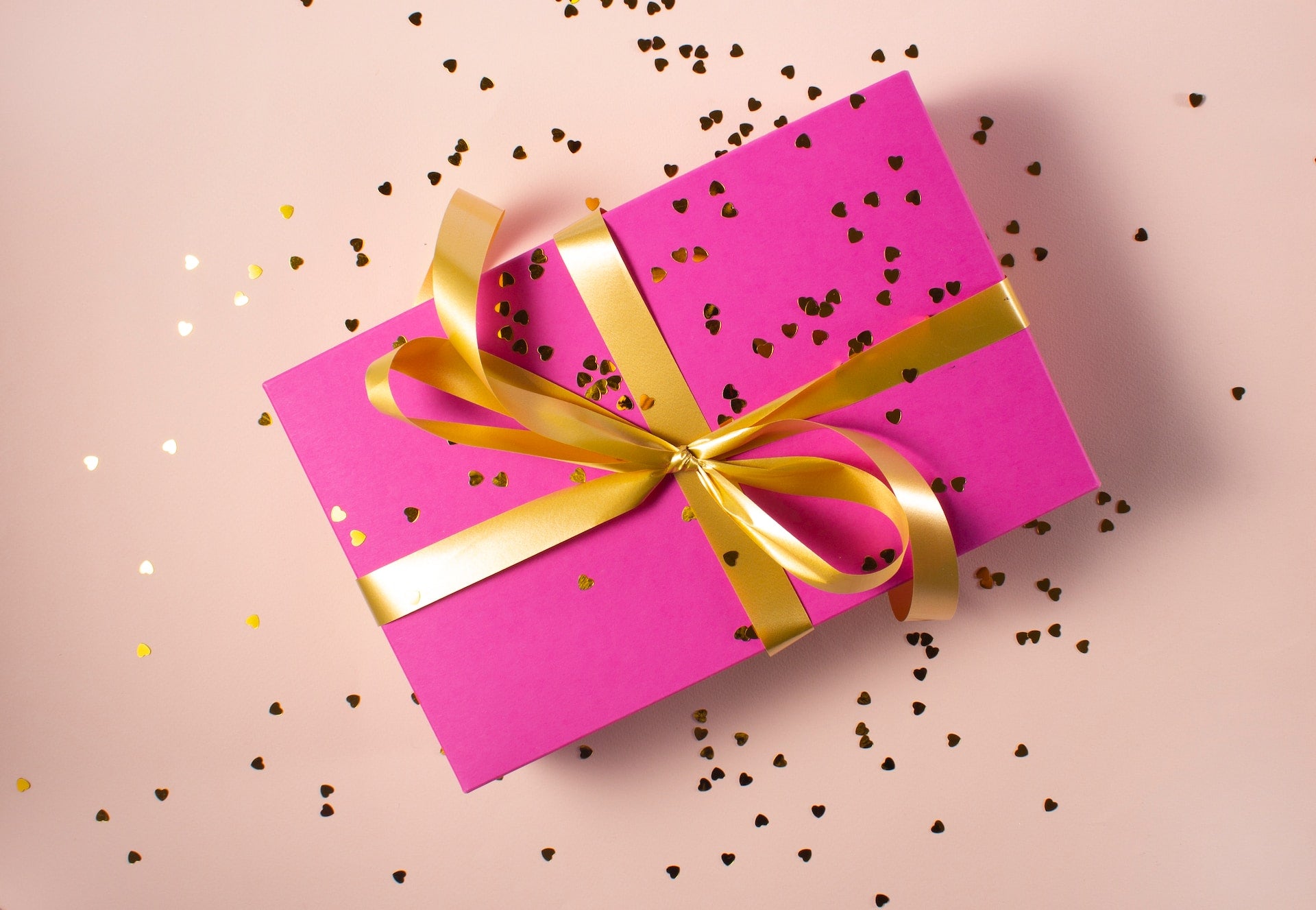 Show Your Support with a New Mum Gift Hamper for a Baby Shower
Jullian Cardinale
A baby shower is not just a celebration of the impending arrival of a little one; it's a heartfelt gesture to stand beside the mum-to-be, offering her love, encouragement, and the necessary essentials she'll need on her new journey. Gifting isn't just about the act of giving but resonating with the emotions of the receiver. And what better way to encompass this sentiment than with a thoughtfully curated new mum gift hamper? Dive in as we unwrap the layers of what makes these hampers the perfect baby shower gift.
The Tradition of Baby Showers
Historical origins
Did you know the tradition of baby showers dates back to ancient times? It's not just a modern ritual. The ancients had their own ways of celebrating an impending birth, showering the soon-to-be mother with gifts and blessings. Isn't it interesting how some things never change?
Modern interpretations
Today, baby showers have taken on new dimensions. With colourful decorations, fun games, baby shower gift hampers, and heartwarming gestures, it's all about making the mum-to-be feel special and loved. Think of it as a rite of passage for women entering motherhood. And what's a celebration without gifts?
The Role of a Gift Hamper
#1 Expressing love and support
Gift hampers have long been a favoured method of conveying one's sentiments, and for good reason. Each item in the hamper isn't just a product; it's a reflection of the thought and love that goes into selecting it. For new mothers, this gesture of care can be uplifting. It becomes a symbolic gesture that says, "You're not alone in this, and here's a little something to make the journey smoother."
#2 Practicality of Hampers
Practicality is at the core of a well-curated gift hamper. For new mums, the early days are a mix of joy, chaos, and learning. A hamper filled with essentials, from baby products to self-care items for the mother, ensures that she has fewer things to worry about. It's like gifting her a bundle of convenience during one of the most transformative times of her life.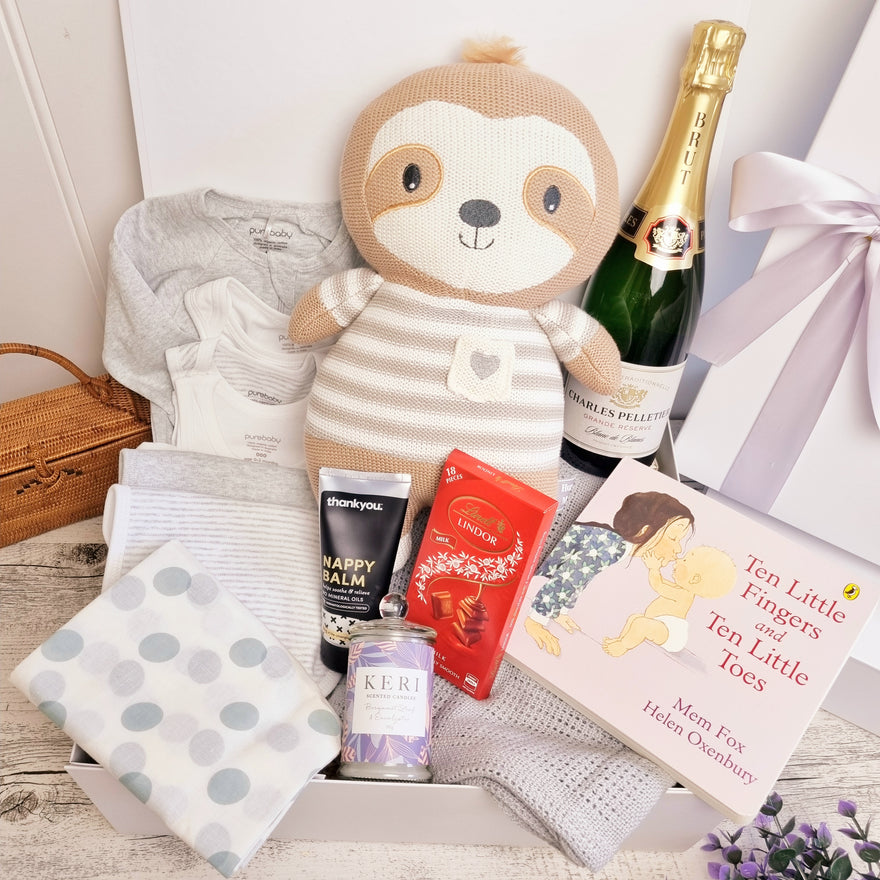 #3 Creating Moments of Discovery
Every time the new mum opens the hamper, there's a moment of discovery. Each item she pulls out can either bring a smile to her face, offer relief, or simply provide a much-needed break. Whether it's a soothing baby lotion, a relaxing bath bomb for her, or even a cute baby onesie, each item adds a touch of surprise and wonder.
#4 Building Bonds and Memories
Hampers aren't just about the items they contain; they're also about the memories they help create. Perhaps it's the baby's first toy from the hamper that becomes his favourite, or a self-care product that becomes the mum's go-to relaxation ritual. In gifting a hamper, you're not just offering items but also opportunities for creating lasting memories and strengthening bonds.
Crafting the Perfect Mum Gift Hamper
#1 Choosing Essential Items
Ever wondered what goes into the perfect mum gift hamper? Think of things that a new mother would find useful. Baby clothes, diapers, wipes, and perhaps some soothing lotions. But don't just think of the baby. Mum needs some pampering too!
#2 Personal Touches
Add a personal touch. Maybe a handwritten note or a childhood toy. These little gestures make your gift stand out and show the depth of your relationship.
Popular Items to Include
#1 Baby Necessities
These are the must-haves. Things like baby clothes, blankets, and feeding bottles. They're the baby essentials every new mother needs.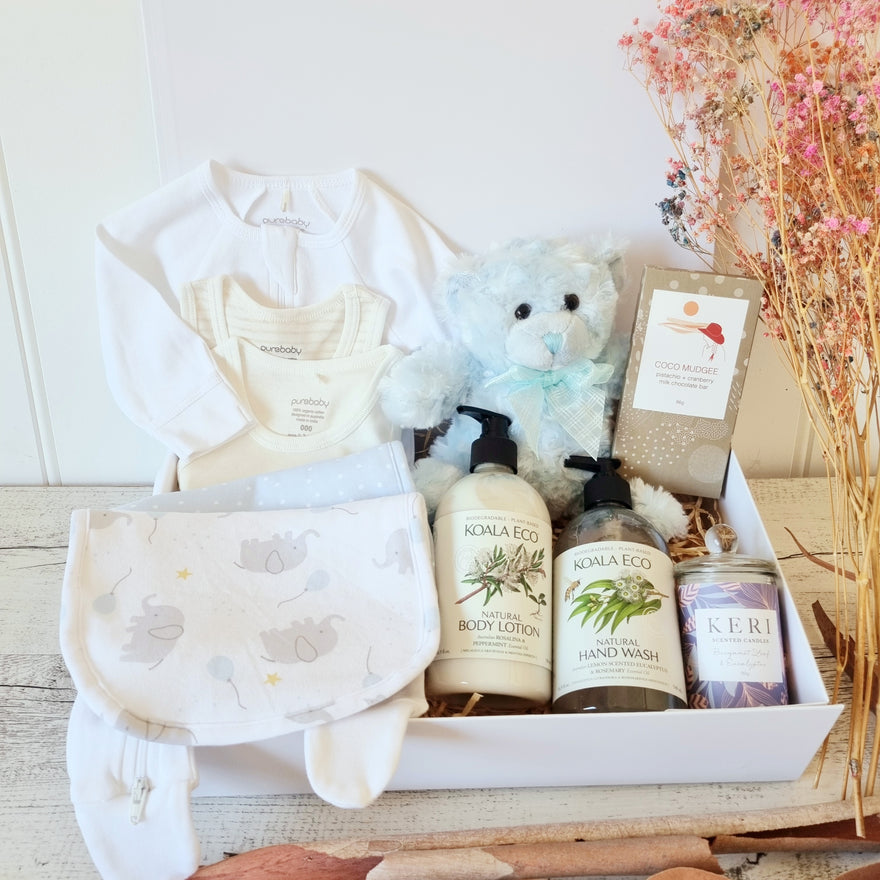 #2 Mum's Comfort
Mums need some love too. Think of things like moisturizing creams, bath salts, and perhaps a good book or magazine. After all, a relaxed mum equals a happy baby, right?
How to Customize Your Gift
Tailored for the Baby
Remember, every baby is unique. Some might be summer babies, while others are winter-born. Choose items that are suitable for the season.
Tailailed for the Mum
Is she a first-time mum or an experienced one? A book on motherhood might be perfect for the former, while a spa voucher might be ideal for the latter.
Way Forward
Every new chapter in life deserves recognition and a baby shower is the beautiful prologue to the story of motherhood. As you select or curate a gift, remember that you're not merely offering items but extending your support, love, and wishes wrapped in a basket. Whether it's baby essentials or pampering goodies for the new mum, a well-thought-out hamper holds the magic to touch hearts and create lasting memories. So, next time you're searching for the ideal baby shower gift, let your heart guide your choices, ensuring both the baby and the mum feel your warmth and care.