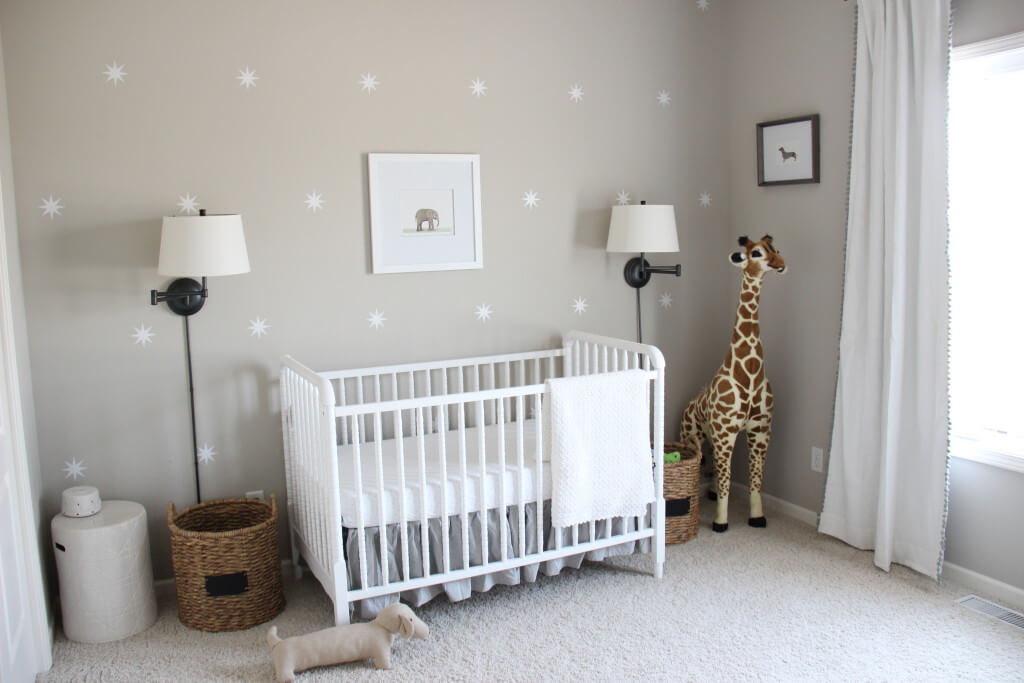 Nursery decor tips for creating the perfect baby room
Jullian Cardinale
For most parents-to-be, decorating the baby's room is one of the most exciting activities in the lead up to the due date. But nursery decor isn't something we're familiar with until we're preparing for our first baby, and there are millions of baby room ideas to take inspiration from. It can be overwhelming!
Here are our best nursery decor tips to help you create the baby room of your dreams, from choosing a colour scheme to selecting baby furniture and nursery decorations. 
Nursery decor: Colour
Colour needs no introduction when it comes to decorating a nursery – it's usually the first thing we think of! Starting with an on-trend neutral colour like grey or taupe is a popular choice, whether it's a girl, a boy, or a surprise for the expectant parents.
Your secondary colours are where you can get creative – pair neutrals with something brighter like yellow, pink or green to make the space feel more fun and baby-friendly. 
Nursery decor: Baby furniture & decorations
Choose staple baby furniture items, such as the crib, in your neutral colours, and things that are easily switched out – like rugs, blankets and pillows – in your accent colours, so you can always try out your other baby room ideas later.
Nursery decor: Artwork
The baby may not appreciate art, but decorating the walls with pictures can make a nursery feel instantly more sweet and sophisticated. Whether it's family photos or a cartoon quilt, add some warmth and whimsy by hanging some art on the walls.
Nursery decor: lighting fixtures
Lighting fixtures can add a sweet and soft touch to a baby's room. Choose a cutesy nightlight for a low-light, sleep time option, but consider accenting the ceiling with a simple chandelier, pendant-style or rattan light shade to add an interesting and fun touch to your nursery decor.
There are millions of baby room ideas out there to get excited about, but our most important nursery decor tip is to have fun with it! Choose colours and furniture that make your nursery feel warm, sweet and special, and you – and your baby – will enjoy the love and care you put into it for years to come.