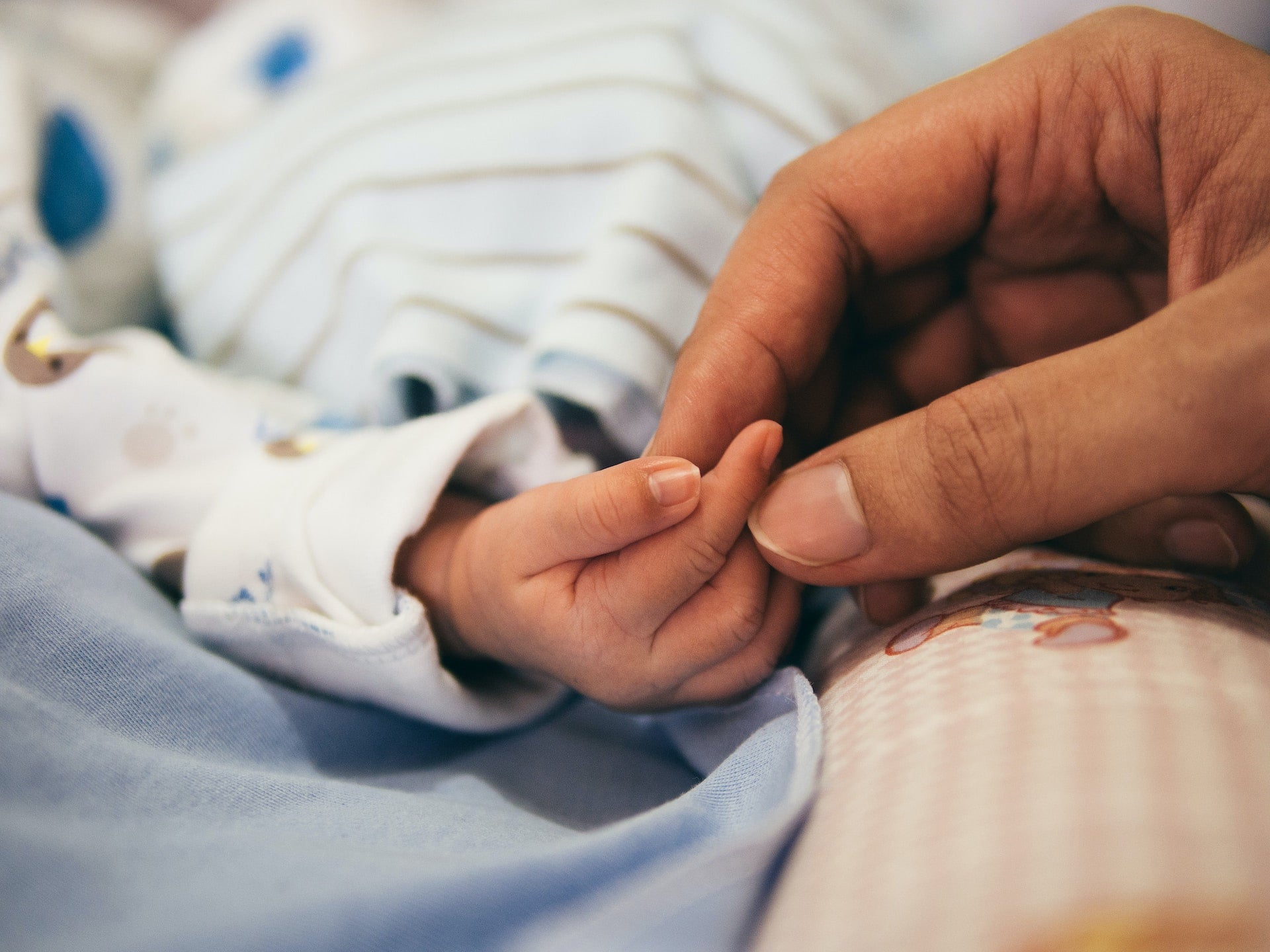 Newborns Essentials: What Newborns Require for a Good Start
Jullian Cardinale
Bringing a new life into the world is a tremendous joy, and preparing for their arrival requires careful thought. Parents often find themselves bombarded with a plethora of baby products, making it challenging to distinguish between what's essential and what's superfluous. Here's a comprehensive guide on the must-have items for your newborn to give them the best start in life.
1. Baby Clothing and Essentials
Bodysuits or Onesies: Soft, comfortable, and easy to put on and take off, onesies are a staple for every baby wardrobe. Opt for ones with snap buttons for easy diaper changes.
Sleepsuits or Pajamas: Made with soft materials, they keep the baby warm and snug during nap times and nighttime sleep.
Mittens and Booties: These protect the baby from accidentally scratching themselves and keep their tiny hands and feet warm.
Soft Caps: Useful for keeping the baby's head warm, especially during the first few weeks.
Burp Cloths and Bibs: Essential for feeding times, they help keep spit-ups and drools from wetting the baby's clothes.
2. Accessories Essentials
Blankets: Swaddling blankets or receiving blankets help in wrapping the baby securely, providing them with warmth and comfort.
Diaper Bag: A good diaper bag will have multiple compartments to carry baby essentials like diapers, wipes, an extra set of clothes, and bottles.
Baby Carrier or Wrap: For parents on the go, a baby carrier offers a hands-free way to carry the baby while keeping them close to your heart.
3. Teethers and Soothers
Silicone Teethers: As babies begin teething, they'll need something soft and chewable to soothe their gums. Silicone teethers are safe and easy to clean.
Cloth Teethers: Made from soft fabric, these are great for babies to nibble on.
Pacifiers: Useful for soothing a fussy baby, ensure you choose one appropriate for your baby's age and regularly check for wear and tear.
The Importance of Choosing Quality Products for Newborns
Safety and Comfort: Newborns have delicate skin, and their immune systems are still developing. Quality products ensure that the materials in contact with your baby's skin are hypoallergenic, free from harmful chemicals, and gentle to avoid irritations.
Durability: High-quality products tend to last longer, offering better value for money in the long run. This is especially true for items that undergo frequent washing or rough use.
Peace of Mind: Knowing that your baby is surrounded by the best quality products provides parents with a sense of relief and confidence. You want to ensure that every item, be it clothing or accessory, contributes positively to your baby's well-being.
Recommendations for Baby Essentials
Let's have a look at some recommended essentials that parents must have for their newborns:
#1 Purebaby Organic Rib Bodysuit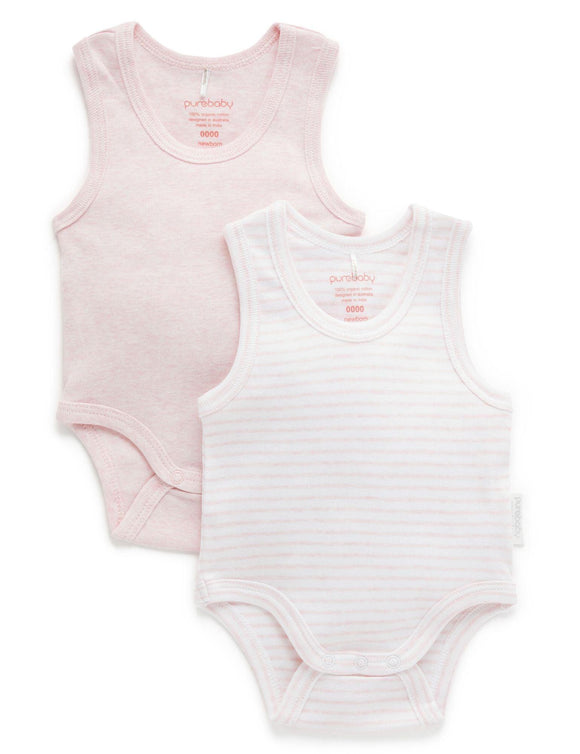 The Purebaby Organic Rib Bodysuit offers a two-pack singlet bodysuit that comes with a sleeveless design. The bodysuit has a soft ribbed envelope neckline and snap buttons located at the nappy area, which makes it easy to dress babies. It covers both the stomach and back areas, making it an essential year-round style for newborns. The bodysuit can be worn alone or layered under clothes.
#2 Purebaby Organic Knot Hat Pink Tree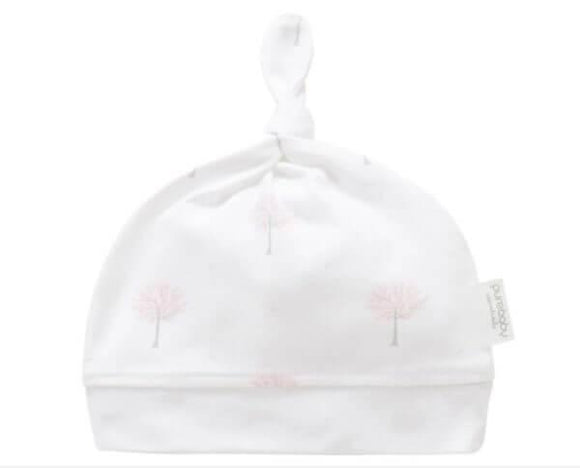 Keep your little one cozy and stylish with our cute knot hat! Designed with a soft ribbed band, this hat ensures a gentle and snug fit. The adjustable knot feature allows for a customized fit, catering to the unique size and shape of your baby's head. Perfect for all babies, this hat is especially essential for those born in the chilly winter months. Embrace warmth and style with this must-have accessory for your newborn.
#3 Purebaby Koala Teething Ring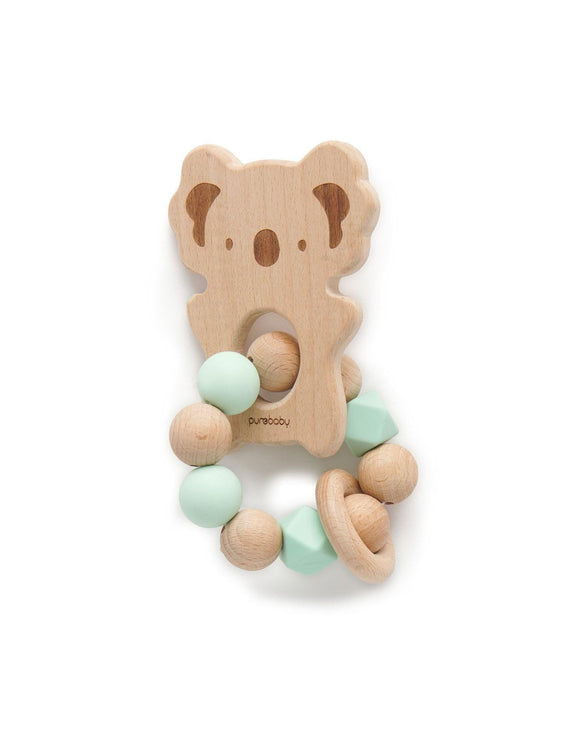 Introducing the Purebaby Koala Teething Ring – the perfect companion for your baby's teething journey! Crafted to ease sore and irritated gums, its design is tailored for those tiny hands, promoting enhanced hand-eye coordination. Featuring a delightful mix of wooden and food-grade silicone beads, your little one will be entertained by the jingling sounds of their elephant teething buddy. Proudly made from 100% non-toxic, chemical-free Beech Wood, it's not just a teether, but a safe and natural choice for your baby.
Wrapping Up
Preparing for a newborn can seem like a big task, but focusing on quality and essential items can simplify the process. After all, at the heart of every purchase is the love and care parents have for their precious new arrival. So choose wisely for your little bundle from Perfect Little Bundles!