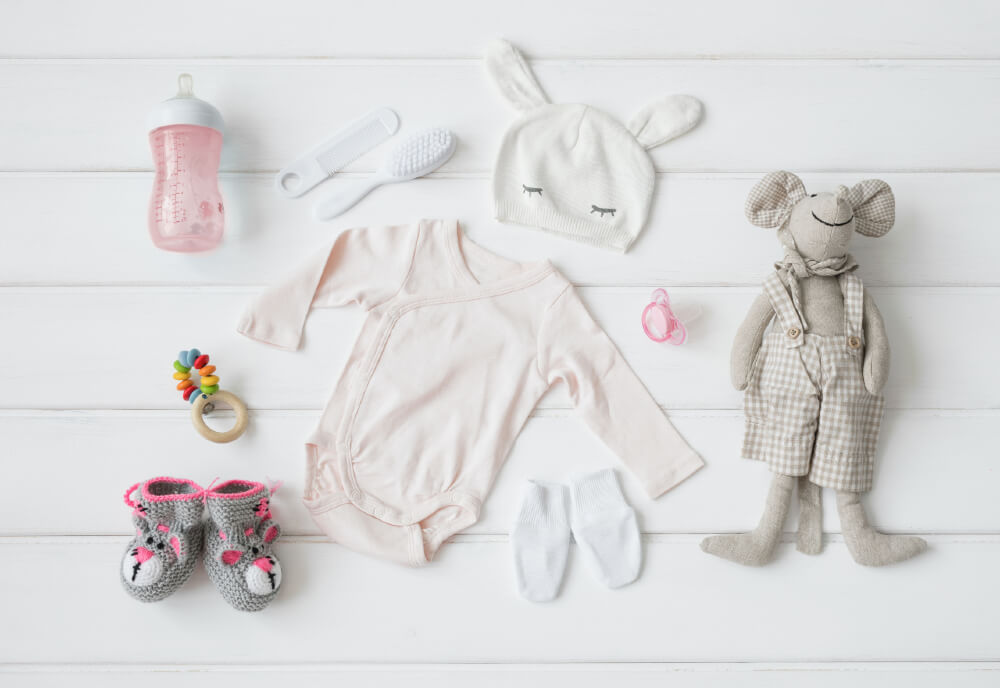 Five must have baby items we love
Jullian Cardinale
Preparing for a baby is no small task. The months leading up to a baby's arrival are often packed with shopping trips to set up the nursery, get equipment and buy all the must-have baby items. The amount of stuff to buy can often leave mums-to-be surprised and overwhelmed!
We're here to help you stress less and get prepared faster. Here are our top five must have baby items, as recommended by mums on the Perfect Little Bundles team.
Must have baby clothing: onesies
Growsuits are extremely practical – they're easy to put on, easy to undo for nappy changes and – importantly – they look adorable. We recommend you buy some growsuits with feet and without – onesies without feet are great for babies who are learning to walk and don't need to be slipping around on clothed feet.
Must have baby bathing items: hooded towels
Bath time with your baby can be a beautiful experience – especially if you're prepared! Hooded towels are our favourite bathing product right now – they make the transition from bath to bassinet much smoother by helping you get a handle on that slippery baby. Just put her straight into a hooded towel to dry off snugly. 
Feeding essentials: snuggle bibs
It's no secret that babies and toddlers are messy eaters. Cut your cleanup work in half with a bib that catches the mess for you. We love the Ballerina waterproof snuggle bibs – the perfect balance of function and adorable style!
Baby toys: soft, snuggly Jellycats
Every child needs a comforting toy to snuggle when the world gets overwhelming. We are obsessed with Jellycat soft toys. With their plush fur, cute pink nose and squishy softness, they're sure to bring comfort and joy to your little one for years to come.
Books: That's not my Flamingo!
Babies and toddlers are constantly discovering new and exciting things about the world, and touchy-feely books can be a huge thrill! 
Your little ones will love turning the pages of That's Not My Flamingo. Touching the feely patches and spotting the familiar little white mouse as they look for their flamingo will be such a treat!
Wondering what you can buy for a friend who's expecting? You can put your very own gift hamper together on our website with all your favourite items (and maybe some of our must have baby items, too!). Start building yours here.