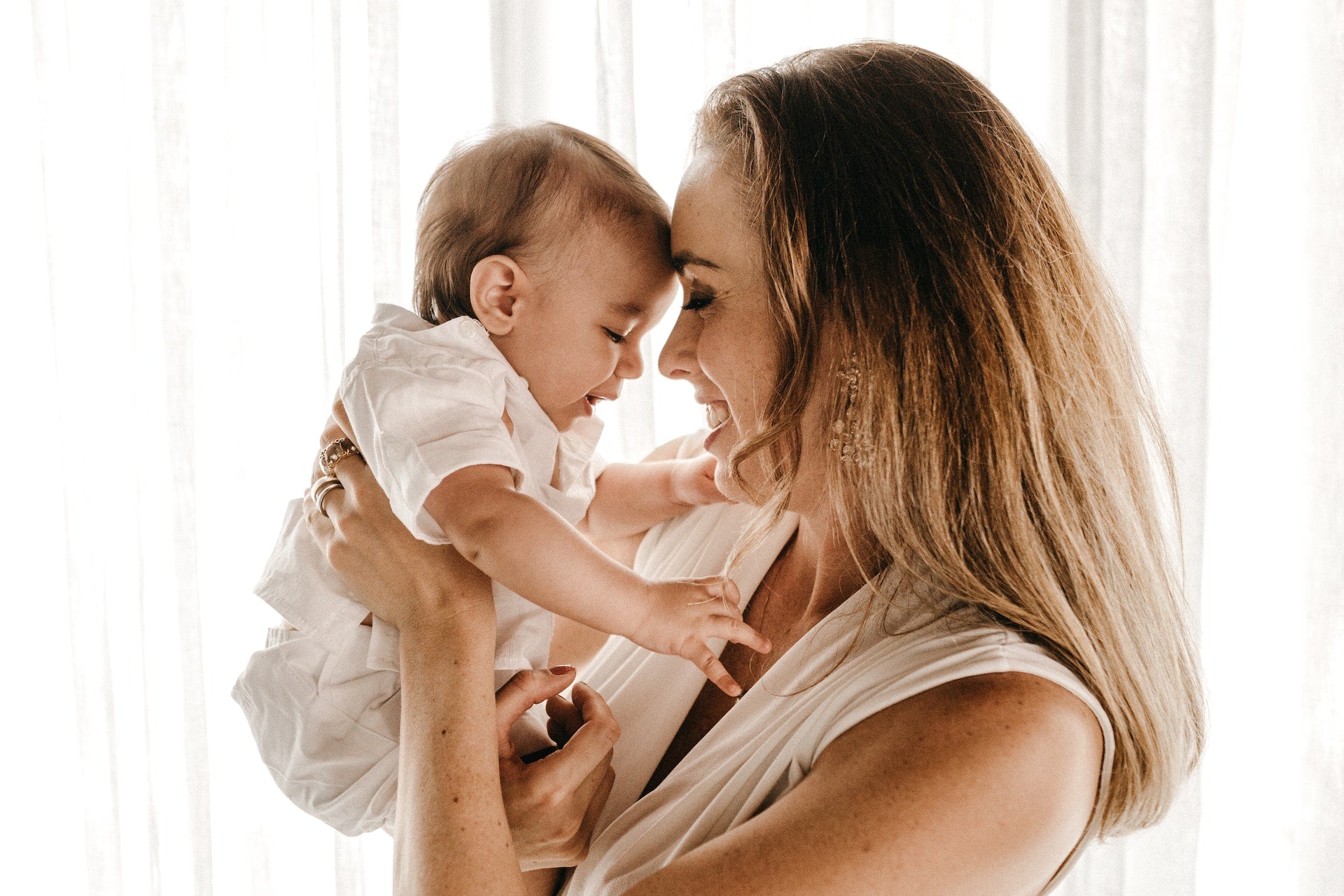 Creating Special Memories with Unique Baby Shower Gifts
SEO Team
Baby showers are all about showering soon-to-be-parents with love, support, and, yes- lots of gifts! But before you rush to click 'buy' on any random place, let's talk about making those gifts as special as the occasion. Unique baby shower gifts are more than just items; they are memories waiting to be unwrapped. So, how do you ensure your present stands out in a sea of gifts like diapers and bottles? Dive in, and let's explore together!
The Tradition of Baby Showers
Originating from various cultural rituals, modern baby showers have evolved into occasions where expectant mothers are 'showered' with gifts, essentially to equip them for motherhood. This tradition has seen countless iterations across different cultures, but the essence remains: to support and prepare the family for their new chapter.
Why Unique Baby Shower Gift Hampers Matter
In a market saturated with standard baby goods, why go the extra mile to find or create a unique gift? The answer lies in the personal touch and thoughtfulness that stands out and makes a lasting impression.
Standing Out in a Sea of Gifts
Common gifts, though useful, often lack a personal touch. Your distinctive gift, however, can be the one the parents-to-be will remember and treasure for years to come.
Personal Touch: The Heart of the Gift
Unique gifts often reflect a deep understanding of the parents' personalities, preferences, or hopes for their child. This familiarity is what transforms a regular gift into something special.
Ideas for Unique Baby Shower Gifts
Struggling for ideas? Here are some inspirations that are bound to be a hit!
#1 Customized Keepsakes
Gifts that are personalized with the baby's name, birthdate, or a heartfelt message can become cherished keepsakes for years.
#2 Personalized Storybooks
Imagine the parents reading a story to their child, where the protagonist shares their name! Personalized storybooks are not just fun reads; they're treasures in a bookshelf.
#3 Handprint and Footprint Kits
A kit to capture the baby's tiny handprint or footprint in clay, ink, or plaster is a touching gift. It's a moment frozen in time, a tangible memory parents can revisit.
#4 DIY Baby Shower Gifts
If you're crafty, a customised  gift can have significant sentimental value because of the time, effort, and love put into creating it.
Gifting Recommendations
#1 Chloe The Koala Luxe Baby Hamper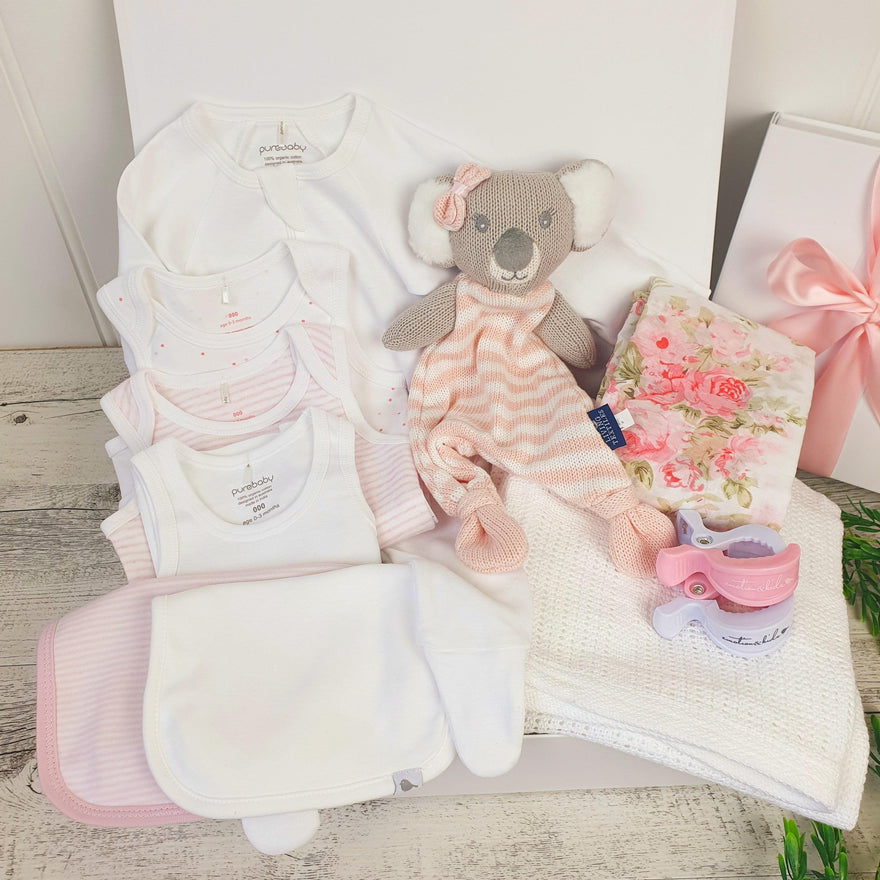 Wrap your bundle of joy in the comfort and serenity of the Chloe The Koala Luxe Gift Hamper, an exclusive selection from Perfect Little Bundles designed to enchant both parent and child. This exquisite, Koala-themed collection includes ultra-soft, 100% organic cotton essentials such as the Purebaby Zip Growsuit, Singlet Bodysuits, and a snug Organic Singlet, paired with practical, easy-to-fasten Organic Cotton Bibs. The star of our hamper, Chloe, a plush Security Koala Blanket, promises to be the baby's cherished companion, while the breathable Emotion and Kids Muslin Wrap and 100% Cotton Crochet Blanket provide delicate warmth. With nationwide delivery across Australia, our hamper is the perfect choice for baby showers or as a heartfelt welcome gift for any special little one.
#2 The Very Hungry Caterpillar Premium Nappy Cake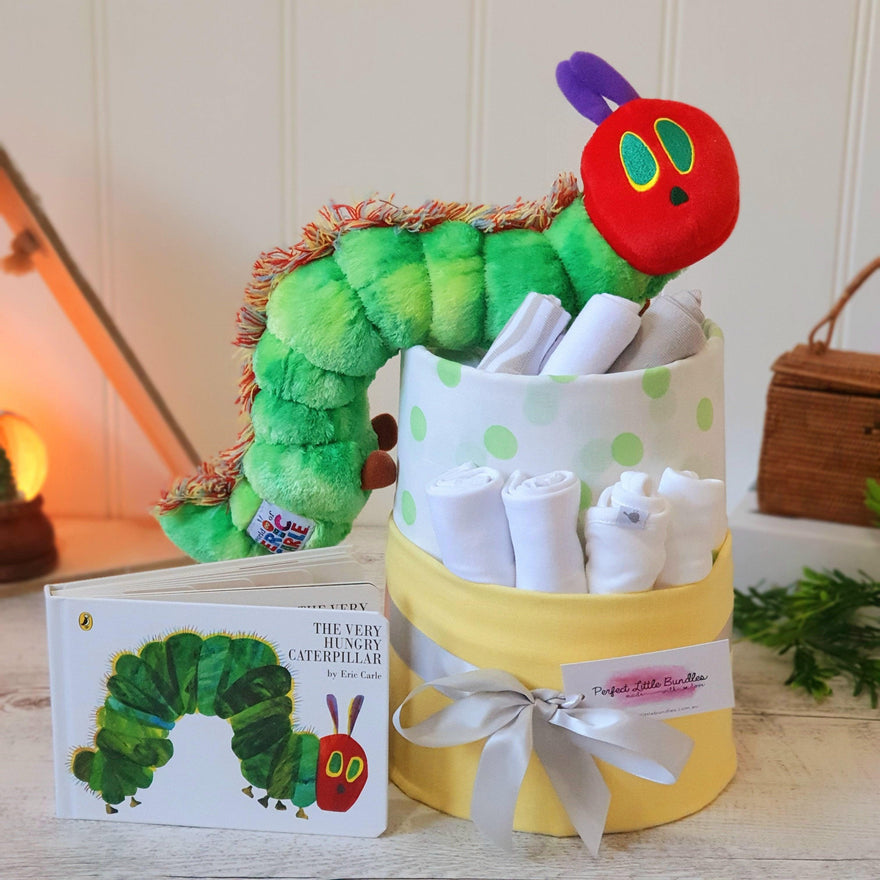 Explore the world of Eric Carle with The Very Hungry Caterpillar Premium Nappy Cake, a treasure trove of newborn essentials inspired by the beloved children's classic. This exclusive offering from Perfect Little Bundles is the epitome of practicality meets enchantment, featuring a cuddly green caterpillar plushie that's perfect for snuggles and a collection of indispensable items any new parent will appreciate. It includes two 100% cotton newborn baby singlets, ideal for cozy layering, and two velcro-fastening bibs with terry towelling back for easy, mess-free meal times. The set is made complete with two ultra-soft Emotion and Kids muslin wraps, perfect for gentle swaddling with their extra-large size, and three pairs of ES Kids Socks to keep those tiny toes toasty. To top it off, this unique nappy cake comes with 22 newborn nappies for ultimate comfort and a copy of The Very Hungry Caterpillar board book, turning bedtime stories into an anticipated ritual. Perfect as a baby shower gift or a welcome present for the newest addition to the family, this nappy cake is a delightful bundle of joy, warmth, and nostalgia.
Wrapping Up
Unique baby shower gifts weave themselves into the fabric of memory, offering more than just momentary delight. They represent the thought, the connection, and the shared joy in welcoming a new life. So, whether it's a storybook or a hamper of eco-friendly goodies, remember: it's the thought and love infused into the gift that counts the most.
Also, for more amazing gifting recommendations do check out our website!