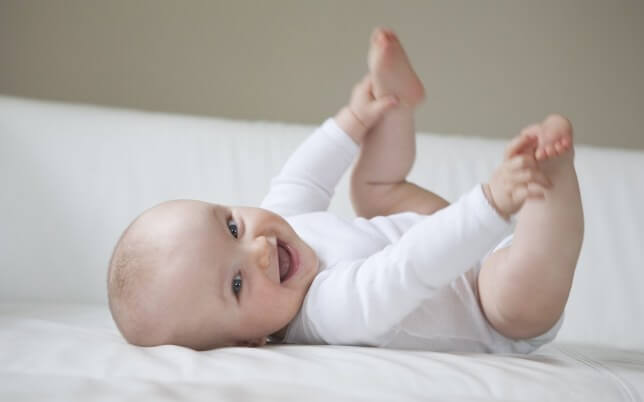 Beware baby walkers: The ACCC's tips on safe use & avoiding injuries
Jullian Cardinale
Baby walkers are an incredibly popular piece of equipment among parents, helping babies develop stability on their feet as they transition from crawling to walking. But are baby walkers safe? Over 100 babies visit emergency rooms with injuries resulting from baby walker accidents every year in Australia, some with serious head or facial injuries.
Don't panic – they can be used safely! Today, we're giving you some tips for keeping bub safe and sound in their baby walker.
Baby walkers: good or bad?
With so many babies presenting with injuries resulting from incidents involving baby walkers every year, The Australian Competition and Consumer Commission (ACCC) is urging parents to be aware of the dangers of these devices when they're not used properly.
Tripping and falling, banging into toys or other objects in the way, and accessing new drawers, cupboards or appliances containing kitchen utensils or choke hazards are the most common causes of injuries. And while the manufacturing of walkers and other toys and equipment for infants is heavily regulated in Australia, online and overseas retailers can still sell unregulated and potentially unsafe walkers to Australian consumers.
It's important to look for proper safety warning labels and some key safety features to ensure it's safe for your baby to use.
Here are some helpful baby walker safety tips from the ACCC.
Baby walker safety: How to keep babies safe when using them
Always supervise your child when they're using a baby walker. Stay within reach of the walker so that you can prevent them from accessing hazardous objects or areas.
Ensure the walker is used only on flat surfaces, and that the ground is cleared of any objects that could cause tipping.
Block off any staircases, steps, fireplaces and kitchens.
Ensure the walker has warning labels, which are required under the mandatory safety standards for manufacturers.
Keep time in the baby walker to 15 minutes at a time. Overuse of baby walkers can cause developmental delays when the child is learning to walk.
So, there's no need to throw out that baby walker – just follow these tips and watch while your baby finds their feet!