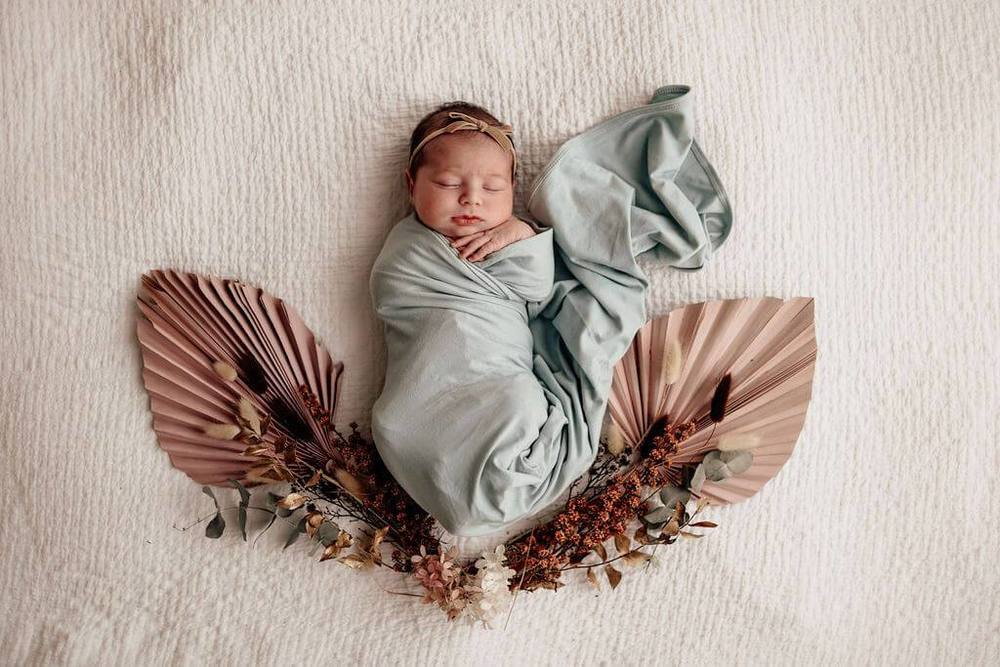 Buy or Make Yourself The Perfect Newborn Baby Gift Hamper
Jullian Cardinale
Newborns are adorable, aren't they? And so should be their gifts, right? It's miraculous when a new life is brought into the world, and they definitely deserve a wonderful celebration, memorable moments and a gorgeous set of gifts. Get yourself stunningly beautiful yet the most affordable from Perfect Little Bundles.
One of the most popular choices for a newborn baby's gift is gift baskets. Be it any occasion; you can never go wrong with a gift hamper. It is a perfect way to delight friends and family by presenting them with cute and useful baby items in a beautiful package.
Here's a rundown of a few tips on how you can create unique baby gift baskets.
Why Do Newborns' Gift Baskets make the ideal Gift for New Parents?
New Mums are about to enter one of the most fulfilling and still utterly exhausting times of their lives. Help them prepare for this journey with a collection of useful items. Creative, colourful hampers packed with goodies are extremely easy to personalise. Add the essentials to the list and pack them good!
When you choose a baby basket attuned well to their interests, it adds that extra personal touch. It is something that instantly stirs up any new Mum, making it one of the ideal gifts for a baby shower or any other occasion. It makes these occasions all the more special. Create your own gift hampers, send them to the lovely Moms, find one of the fastest gift delivery in gold coast only by Perfect Little Bundles.
Here's a rundown of the list of items to put in your Newborn Baby Gift Baskets
Choose from the vast array of unisex products that you can add to your customised gift baskets for babies to make the next surprise gift for Mommies-to-be.
Squishy toys
Kids love squishy and snuggly toys; the plush toys are sure to bring warmth, comfort and joy to your little one for years to come. Gift the little one a friend to snuggle with. Check out the plush, squishy toys from Perfect Little Bundles made for delicate little hands. It makes for a perfect toy to play with and keep them active for hours.
Teether
Teether makes for another thoughtful addition to your gift basket. Help the little ones soothe those itchy gums with quality natural teething rings. Our teething ring are produced from beech wood, making for a chemical-free and non-toxic product. Made for the little hands' grip, they can hold onto the ring, which helps develop hand-eye coordination.
Product from Perfect Little Bundles helps you make the best gift baskets in Gold Coast.
Bodysuits and grow suits
A cozy grow suit to keep the newborn covered and warm.
Bodysuits and grow suits are useful and functional additions to your gift baskets. Pick some baby-friendly fabric that will add a gentle touch against the little one's skin, and choose the right size as infants grow faster to become toddlers. Browse through the collection of Perfect Little Bundles that feature a full-length double zip providing the Mum with the easiness of dressing up the baby.
Bibs
Babies will grow up eating their food; comfy bibs will ensure the spilled food does not spoil their clothes. Pick out bibs that will not only protect the baby's clothes but will also accessorise their dresses and make them look all the more adorable. Bibs make a great addition to the gift baskets; they are super functional extremely easy to clean, replace and change whenever required.
Every mother will love this thoughtful gift as it reduces the work for the new mother since it is easier to change the bibs instead of clothes. Add the best of the items from Perfect Little Bundles or customise your own, making the most beautiful and extremely reasonable basket in gold coast one can have, only at Perfect Little Bundles.
Swaddle blankets
Find the soft, multi-use muslin wraps made from the finest quality organic cotton muslin that is lightweight, breathable and easy to use. They are super-soft and extremely tender on the baby's skin. The new Mom will delightfully swaddle the baby in the warmth and gentleness of Perfect Little Bundles' swaddle blanket.
Nappy Cakes
Nappy cakes make for a great addition to the gift baskets that can be gifted in baby showers or any special occasion. It is a stunning and practical gift for the new Mum.
In Summary
Bring a smile to a New Mommy's face. Celebrate the joy of life with the little ones.
You may not have the time to design a gift hamper on your own so leave that job to us, for we at Perfect Little Bundles make celebrating the incredible new bundle of joy easy and enjoyable. Find stunning options to choose from; browse through our collection of beautiful gift baskets.
We personalise your gift hampers in the most beautiful ways to congratulate a new Mum. Find the gorgeous and pampering ways to welcome a new life into this world.